Tickets to all events are available through Eventbrite. Click on individual links below, or find all events here.
John Ennis & Kerry Hardie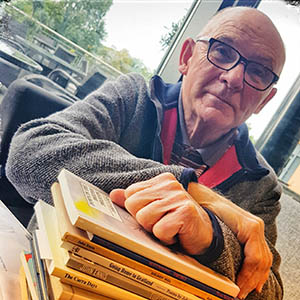 7.30 p.m. Ticket Link
John Ennis has published twenty books of poetry; his latest include The Carra Days (2018), Turangalîla-Palestine (2019) and Going Home to Wyoming: Later Selected Poems 2000-2020 (2020). He edited Green Carnations / Glas na Gile (2020). His poetry has been translated into Spanish, French and Japanese. His work has appeared in fifteen poetry anthologies and is referenced in studies of Irish Literature including Robert Hogan's Dictionary of Irish Literature and The Oxford Companion to Irish Literature. Works in progress include his poems Speaking of the Doves and haiku with Maki Starfield and Kika Hotta. Buy Going Home to Wyoming: Later Selected Poems 2000-2020 from Bookhub Publishing and visit the poet's website.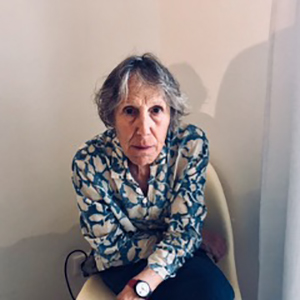 Kerry Hardie's eighth collection Where Now Begins was published by Bloodaxe Books in November, 2020. This is the second collection she has published with Bloodaxe, the previous one, The Zebra Stood in The Night, was shortlisted for the Irish Times Award. There are also six previous collections published by the Gallery Press. She has won many prizes (including the Michael Hartnett Award, a Patrick Kavanagh Award, The Suspended Sentence Award, The Laurence O'Shaughnessy Award). She has also written two novels (Harper Collins; Little, Brown), a radio play (RTÉ), short stories, and has just completed another novel. She lives in Kilkenny with her husband Seán, and is a member of Aosdána. Buy Where Now Begins from Bloodaxe Books.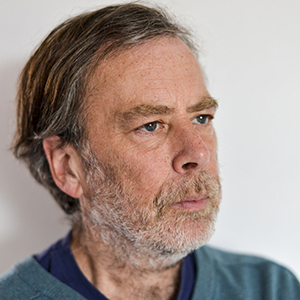 Matthew Geden (moderator) is a poet living in Kinsale, County Cork since 1990. Since that time his poetry, essays, reviews and interviews have been published in numerous magazines, newspapers, journals and anthologies. His collections include The Place Inside (Dedalus Press, 2012) and Fruit (SurVision Books, 2020). In November 2019 he was Writer in Residence at Nanjing Literature Centre, China. He is currently Writer in Residence for Cork County Library and Arts Service. Buy Fruit from SurVision Books.
Two Pathfinder Women: Moya Cannon & Mary O'Donnell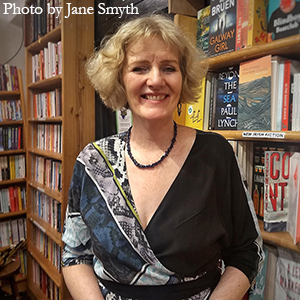 9.00 p.m. Ticket Link
Moya Cannon is an Irish poet. Her Collected Poems (Carcanet Press, 2021) brings together poems from six previous books, Oar (1990), The Parchment Boat (1997), Carrying the Songs (1907), Hands (2011), Keats Lives (2015) and Donegal Tarantella (2019), more than three decades' work, a poetry of individual poems which compose a memorable, unpredictable sequence of discovery. She was born and grew up in Co. Donegal, spent most of her adult life in Galway and now lives in Dublin. In her poems, history, archaeology, pre-historic art, geology and music figure as gateways to deeper understanding of our mysterious relationship with the natural world and with our past. Buy Collected Poems from Carcanet and visit the poet's website.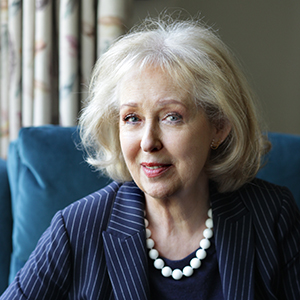 Mary O'Donnell's work is often cited as key in expanding the horizons of Ireland's traditionally male-dominated literary world. Eight poetry collections include Unlegendary Heroes, Those April Fevers, and Massacre of the Birds. Four novels include Where They Lie and the best-selling debut The Light Makers, reissued in 2017. Her short fiction collections are Strong Pagans (1991), Storm over Belfast (2008) and Empire (2018). An essay, "My Mother in Drumlin Country", published in New Hibernia Review during 2017, was listed among the Notable Essays and Literary Nonfiction of 2017 in Best American Essays (Mariner). A member of Aosdana, she holds a PhD in Creative Writing from University College Cork. Buy Those April Fevers from Arc Publications and visit the poet's website.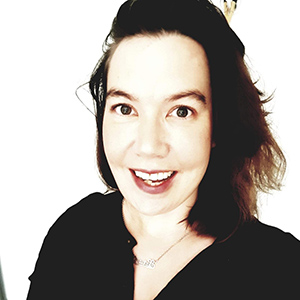 Sarah Byrne (moderator) is an Irish writer, editor and mime artist based in Paris. She has been looking for her dog since 1984. She is founder of the arts organisation The Well Review.