Morten Langeland (Norway) & Victoria Melkovska (Ukraine / Ireland)
2.30pm, Cork City Library | Free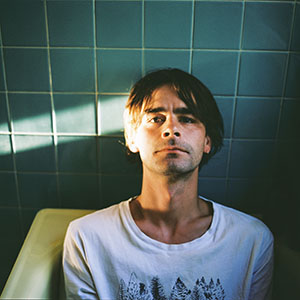 Morten Langeland (1986) lives and works in Oslo. He has studied comparative literature, creative writing and holds an MFA from the Oslo National Academy of Arts. He is a literature critic for the newspaper Klassekampen and teaches poetry at Skrivekunstakademiet in Bergen. He has published five books of poetry and three novels since his debut in 2012. In style they are all marked by a certain playfulness and thematically they try to tackle contemporary issues in idiosyncratic ways. He won "Stig Sæterbakkens Minnepris" in 2016, and the prestigous "Sult-prize" (Hunger-award) in 2021.
Buy his chapbook in English, Expect the Baboon from Sampson Low and visit the poet's webpage.
«Han er uten tvil en av de mest interessante poetene vi har.» "He is without a doubt one of the most interesting poets we have." — Preben Jordal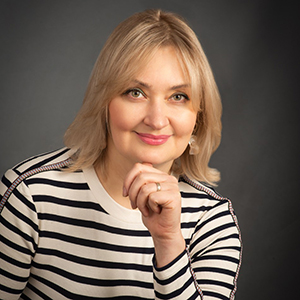 Victoria (Vika) Melkovska was born in Ukraine in 1977 and has lived in Dublin since 2003. In Kyiv, she worked as a journalist and hosted many popular radio shows. Later, she reported for the Ukrainian Radio from Dublin and contributed to several Irish newspapers. Her poems have featured on RTÉ Radio and appeared in many publications, including the Dedalus Press anthologies Writing Home: The 'New Irish' Poets (2019), Local Wonders: Poems of Our Immediate Surrounds (2021), and The Book of Life: Poems to Tide You Over (2022).
Buy For the Birds from Dedalus Press.
"Melkovska's evocative poems bring a fresh, East European perspective to urban Irish life, an eye sharp and hungry for detail … While there is horror and outrage at the 'Rashist' (Russian Fascist) invasion of her original homeland, more personal crises, such as cancer, are met with a stoic, resilient humour." — Mark Granier
(Moderator) Matthew Geden was born and brought up in the English Midlands, moving to Kinsale in 1990. His publications include Fruit (SurVision Books, 2020) and The Cloud Architect (Doire Press, 2022). In 2019 he was Writer in Residence at Nanjing Literature Centre in China and since 2020 he has been Writer in Residence for Cork County Library and Arts Office. He was awarded an Arts Council Literature Bursary in 2022.
Prebooked Poetry Introductions
4.00pm, Cork City Library | Free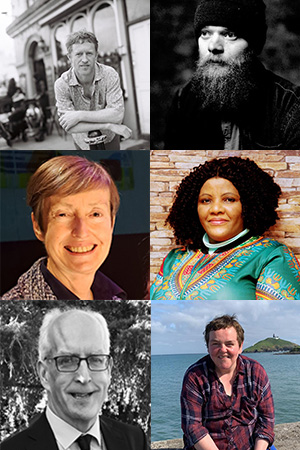 The Prebooked Poetry Introductions involves six individuals who have yet to publish a short chapbook or full-length collection of poems. Each poet, chosen through open submission, will read in a ten-minute reading slot, in many cases availing of their first opportunity to give a reading in a professional setting.
Stephen Beechinor is a translator from Cork, working mainly from Spanish and French. His poems appear in Propel Magazine and the anthologies Local Wonders (Dedalus Press) and Cork Words 3.
Simon Costello teaches in the School of English at UCD. His debut pamphlet Saturn Devouring will be published by The Lifeboat in 2023.
Bernadette Gallagher is a poet from Donegal living in County Cork. Her poetry is published in, among others, Crannóg, The Stinging Fly, Southword, The North, Stony Thursday and Agenda.
Neo Florence Gilson is a Cork-based poet and storyteller. She is resident artist at Sample Studios. Her readings were part of the Dublin Literature Festival and the Cúirt Festival of Literature.
Noel Howley lives in Waterford and had poems published in journals including The Kilkenny Broadsheet, Cork Literary Review, Revival Journal and The Waxed Lemon. In 2019 he won the Waterford Poetry Prize.
Alison McCrossan is from Cork. Publications include Southword, Orbis, Stand Magazine, Crannog, and The Honest Ulsterman.
(Moderator) Kate Moore is a writer and playwright from Kerry now based in Cork City. She has previously had work produced in the Everyman, Cork Arts Theatre, Siamsa Tire Theatre and by UCC Dramat. She has been published by the Irish Times and Wild Words Book Festival, and is currently under mentorship from Children's Books Ireland.
Ceaití Ní Bheildiúin (Ireland) & Abigail Parry (UK)
Change in lineup:
Unfortunately, Maura Dooley is unable to attend as previously advertised. However, we are happy to say that Abigail Parry will now be reading alongside Ceaití Ní Bheildiúin.
7.00pm, Cork Arts Theatre | Tickets €5– book here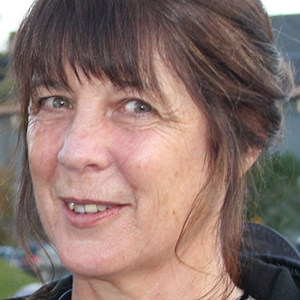 Ceaití Ní Bheildiúin is an Irish language poet. Two recent publications now present her in translation. Let the Hare Sit / Lig don nGiorria Suí (Dedalus Press, 2022) is a bilingual volume with translations to English by Paddy Bushe, comprising a selection of poems drawn from Ní Bheiliúin's published works to date. Translating Brandon Mountain / Agallamh leis an gCnoc (Ponc Press, 2022) is a limited edition short selection with translations to English by David Knowles. Four volumes of Ní Bheildiúin's original Irish language poetry were published by Coiscéim.
Buy Let the Hare Sit / Lig don nGiorria Suí from Dedalus Press.
"In these exquisitely tuned lyrics she brings us to a place that is both real and imagined; a lost domain, fabulous and yet strangely familiar." — Cathal Ó Searcaigh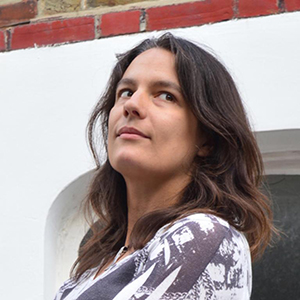 Abigail Parry spent seven years as a toymaker before completing her doctoral thesis on wordplay. Her poems have been set to music, translated into Spanish and Japanese, broadcast on BBC and RTÉ Radio, and widely published in journals and anthologies. She has won a number of prizes and awards for her work, including the Ballymaloe Prize, the Troubadour Prize, and an Eric Gregory Award. Her first collection, Jinx, published by Bloodaxe Books in 2018, was shortlisted for the Forward Prize for Best First Collection 2018 and the Seamus Heaney Centre First Collection Poetry Prize 2019. Her second collection, I Think We're Alone Now, is published by Bloodaxe Books in 2023.
"The poems in Jinx are addictive little games and puzzle-boxes, wild animals only kept in their cages by the whipcrack of Parry's exquisite formal control." — The Telegraph
(Moderator) Billy Ramsell's most recent collection, The Architect's Dream of Winter, was published in 2013 and recently appeared in Italian translation. His recent work has appeared in Poetry, Poetry London, The Poetry Review and elsewhere.
Eva Bourke (Germany / Ireland) & Fran Lock (UK)
8.30pm, Cork Arts Theatre | Tickets €5– book here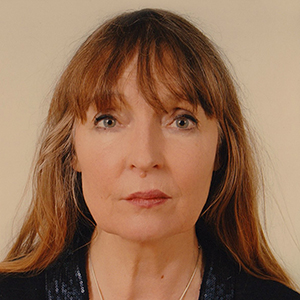 Eva Bourke is a poet and translator. She has published seven collections of poetry, most recently Seeing Yellow (Dedalus, 2018) and several anthologies and collections in translation. Together with Borbála Farragó she edited the anthology Landing Places: Immigrant Poets in Ireland (Dedalus, 2011) and with Vincent Woods Fermata: Writings Inspired by Music (Artisan House, 2017). In 2020 she was nominated for the Irish Times Poetry Now Prize and the same year was awarded the Michael Hartnett Prize for Poetry. She is a member of Aosdána.
Buy Seeing Yellow from Dedalus Press.
"These poems suggest that the soul is an enduring gentleness in us, in others, in perhaps everything, and that it needs us to release it, to let it breathe, to nourish it with what we create rather than destroy." — Fred Marchant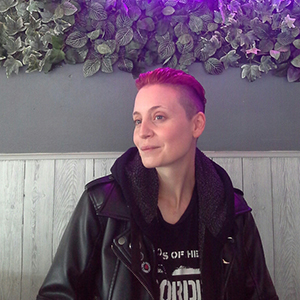 Fran Lock is a some-time itinerant dog whisperer, the author of numerous chapbooks and ten poetry collections. Her most recent chapbook is Forever Alive (Dare-Gale Press, 2022), and her most recent collections are Hyena! (Poetry Bus Press, 2022) and White/ Other (87 Press, 2022). A new collection of poems, a disgusting lie is due from Pamenar Press later this year, and a book of hybrid essays on feral subjectivity, inspired by her work with the Cambridge University Library bestiary, is forthcoming from Out-Spoken Press, also in 2023. She is a proud pit bull parent, and she edits the Soul Food column for Communist Review.
Buy Hyena! from Poetry Bus Press and White/ Other from 87 Press.
(Moderator) Paul Casey's poems have most recently appeared in Days of Clear Light (Salmon Poetry) and Local Wonders (Dedalus). His second collection Virtual Tides was published by Salmon in 2016. It followed home more or less (Salmon, 2012) and It's Not All Bad (Heaventree, 2009). He teaches creative writing, edits the Unfinished Book of Poetry and promotes poetry in his role as director of Ó Bhéal.
Toby Martinez de las Rivas (UK / Spain) & A. E. Stallings (USA / Greece)
10.00pm, Cork Arts Theatre | Tickets €5– book here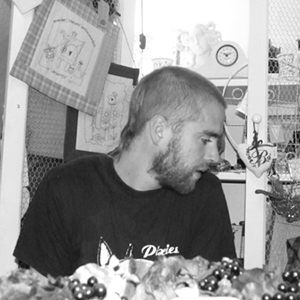 Toby Martinez de las Rivas was born in 1978. He grew up in Hampshire and Somerset, then moved to the north-east of England after studying history and archaeology at Durham where he began writing. He won an Eric Gregory award in 2005, the Andrew Waterhouse award from New Writing North in 2008 and the Newcastle Australia Residency Award in 2013. His debut collection, Terror, was published in 2014, followed by Black Sun in 2018, which was shortlisted for the Forward Prize for Best Collection. His latest collection, Floodmeadow, is forthcoming from Faber in May 2023.
Preorder Floodmeadow and buy Terror and Black Sun from Faber.
"Sections of his verse read like a series of psalms, others as soaring meditations … the book reverberates with menace and hope." — Maria Crawford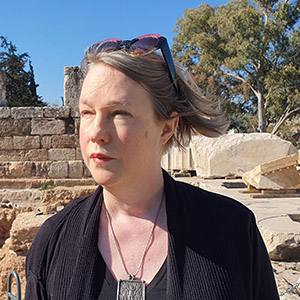 A. E. Stallings is a US-born poet, translator, and critic who lives in Athens. She has received a grant from the NEA, and fellowships from the Guggenheim, United States Artists, and the MacArthur foundations. Her most recent volume of translation is the illustrated Battle Between the Frogs and the Mice (Paul Dry Books), and she has a selected poems just out, This Afterlife, with Carcanet. Her poems, essays, and reviews appear widely. She is a member of the American Academy of Arts and Sciences.
Visit the poet's website.
"…Stallings embraces the inevitable falling-away of things — of language, cities, people, civilizations — not as a way of reevaluating the past, but as a means of focusing on the fullness of life in the present tense, on the stuff that's here now but might not be for long" — Los Angeles Review of Books
(Moderator) Patrick Cotter is an Irish poet, born in Cork City where he still lives. His poems have been published in journals such as the Financial Times, The London Review of Books, Poetry and Poetry Review. He is a recipient of the Keats-Shelley Prize for Poetry. His poems have been translated into over a dozen languages and he has given readings of his work across the Northern Hemisphere. Sonic White Poise, his third full-length collection, was published by Dedalus in 2021.
Image credits: Stephen Beechinor photographed by John Minihan, Toby Rivas de la Martinez photographed by Simona Noli