Tickets to all events are available through Eventbrite. Click on individual links below, or find all events here.
Fool for Poetry Prize & Gregory O'Donoghue Prize Readings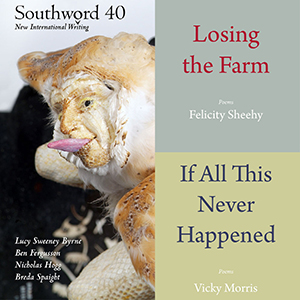 5.00 p.m. Ticket Link
At this event, the winning chapbooks of the 2020 Fool for Poetry International Chapbook Competition, Losing the Farm by Felicity Sheehy (first prize) and If All This Never Happened by Vicky Morris (second prize) will be launched with readings from the poets. Read the poet's bios and buy their books on our Chapbook Prize page. We will also hear readings from the winners of the Gregory O'Donoghue International Poetry Competition, Concerto by Nicholas Hogg (first prize), A Smallholding by Damen O'Brien (second prize), and The Dog, The Accordion and The Stars by Gerry Boland (third prize). Read the poet's bios and buy issue 40 of Southword, where these poems appear, on our O'Donoghue Prize page.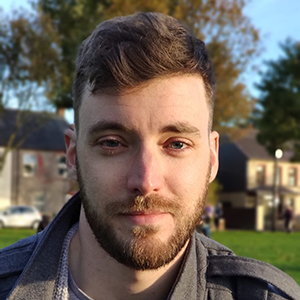 James O'Leary (moderator) is a poet from Cork. His chapbook There are Monsters in this House was published in 2018. His poems have been broadcast on RTÉ radio and published in The North, The Irish Examiner, The Honest Ulsterman, Banshee and Magma, and will appear in A Wild and Precious Life: A Recovery Anthology in May 2021. He has written and directed several short plays and his poetry-films have screened at festivals in Ireland, Scotland and Canada. He is currently working on a new chapbook. Buy There are Monsters in this House from Southword Editions.
Greg Delanty translates Seán Ó Ríordáin, featuring Simon Ó Faoláin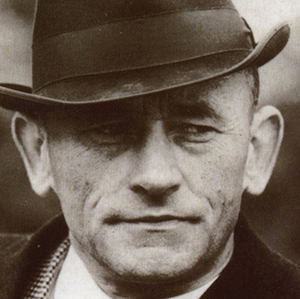 7.30 p.m. Ticket Link
Seán Ó Ríordáin (1916-77) was born in the Breac-Ghaeltacht village of Ballyvourney, Co. Cork and moved to Inishcarra, on the outskirts of Cork city at the age of 15. Ó Ríordáin published three collections before his death in 1977, Eireaball spideoige (1952), Brosna (1964), and Línte Liombó (1971). A fourth collection Tar éis mo bháis was published posthumously in 1978, and his collected poems in Irish, Na dánta, in 2011. There are two substantial translations of his poetry, Selected Poems, edited by Frank Sewell (Yale University Press, 2014), and Apathy Is Out: Selected Poems, translated by Greg Delanty (Bloodaxe Books / Cló Iar-Chonnacht, 2021).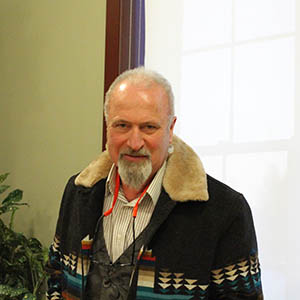 Greg Delanty's latest collection of poems is No More Time, and a book of translations from Seán Ó Ríordáin titled Apathy Is Out. He has received many awards, including a Guggenheim for poetry. He has just been awarded The David Ferry and Ellen LaForge Poetry Prize for his body of work. He teaches at Saint Michael's College, Vermont and he's a US citizen as well as an Irish citizen. Delanty's papers up to 2010 have been acquired by the National Library of Ireland and from 2010-2015 at University Collage Cork. Buy Apathy is Out from Bloodaxe Books.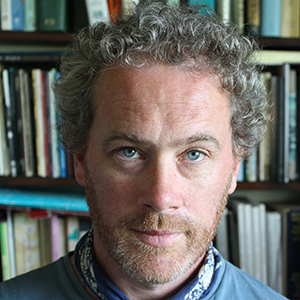 Tá trí leabhar filíochta foilsithe ag Simon Ó Faoláin go dtí seo, agus dhá leabhar d'aistriúcháin liteartha. I measc na ngradam atá buaite aige dá chuid scríbhneoireachta tá Duais Glen Dimplex, Duais Strong, Duais Bhaitéar Uí Mhaicín, Duais Cholm Cille agus Duais Foras na Gaeilge. Tá sé ina stiúrthóir ar An Fhéile Bheag Filíochta, féile dhátheangach ealaíne bhliantúil ar an mBuailtín, Ciarraí Thiar, agus ina bhunaitheoir agus eagarthóir ar an iris liteartha Gaeilge Aneas. Ceannaigh An Corrmhíol ó Litríocht.
Simon Ó Faoláin has published three books of Irish poetry and two collections of literary translation to Irish to date. Amongst the awards he has won for his writing are the Glen Dimplex Prize, The Strong Prize, the Walter Macken Prize, the Colm Cille Prize and the Foras na Gaeilge Prize. He is Director of An Fhéile Bheag Filíochta, an annual bilingual poetry and arts festival in Baile an Fheirtéaraigh, and editor of the Irish literary journal Aneas. Buy An Corrmhíol from Litríocht.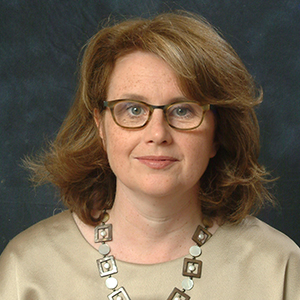 Clíona Ní Ríordáin (moderator) is a critic, translator and Professor of English at the Sorbonne Nouvelle where she teaches translation and Irish literature. Her most recent book is English Language Poets in University College Cork 1970-1980 (Palgrave Macmillan, 2020). She has also edited three anthologies of Irish poetry, the latest, Jeune Poésie d'Irlande: les poètes du Munster (Illador, 2015), is co-edited and co-translated with Paul Bensimon. The duo will publish a volume of Gerry Murphy's poems, Plus loin encore, with Circe this autumn. She chairs the Fondation irlandaise's Translation Prize and sits on the Strategic Committee of the Centre Culturel Irlandais. Buy English Language Poets in University College Cork, 1970–1980 from Palgrave Macmillan.
Two Nature-Loving Poets: Eamon Grennan & Seán Hewitt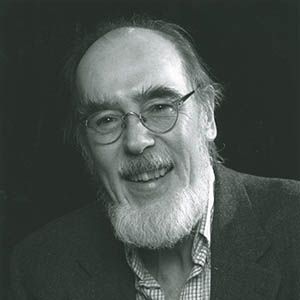 9.00 p.m. Ticket Link
Eamon Grennan, a Dubliner, taught for many years at Vassar College. His recent collections include There Now (Gallery Press, 2016) and Plainchant (Gallery Press, 2020). In the past few years he has been writing and directing "plays for voices" for a small Irish theatre group, Curlew Theatre Company. He lives in Poughkeepsie and in Connemara. Buy Plainchant from The Gallery Press.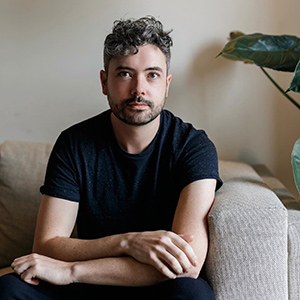 Seán Hewitt is a poet, lecturer and literary critic. His debut collection, Tongues of Fire (Cape, 2020), was shortlisted for The Sunday Times Young Writer of the Year Award 2020 and the John Pollard International Poetry Prize 2021. In 2019, he won an Eric Gregory Award, and he is also the winner of the Resurgence Prize for ecopoetry, 2017. His memoir, All Down Darkness Wide, will be published by Jonathan Cape (UK) and Penguin Press (USA) in 2022. Buy Tongues of Fire from Jonathan Cape and visit the poet's website.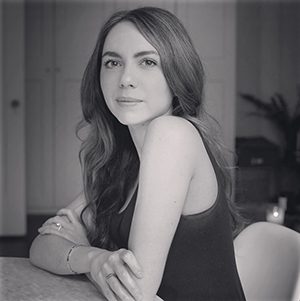 Maya C. Popa (moderator) (b. 1989) is the author of American Faith (runner-up in the Kathryn A. Morton Prize judged by Ocean Vuong and recipient of the North American Book Prize), as well as two chapbooks, You Always Wished the Animals Would Leave and The Bees Have Been Canceled (PBS Summer Choice). She is the recipient of awards from the Poetry Foundation, the Oxford Poetry Society, the Hippocrates Society in London, and the Munster Literature Centre in Cork, Ireland, among others. Popa is the Poetry Reviews Editor at Publishers Weekly and teaches poetry at NYU. She is director of creative writing at the Nightingale-Bamford school where she oversees visiting writers, workshops, and readings. Buy American Faith from the Poetry Book Society and visit the poet's website.