To book tickets contact The Cork Arts Theatre at 021-4505624
Ticket prices are inclusive of booking fees
The opening night events and all library events are free
Tickets will be held at the Cork Arts Theatre box office and can be collected during the week of the festival
Breda Wall Ryan & Martín Veiga
2.30pm, Grand Parade Library
Free event - unticketed
Breda Wall Ryan grew up on a farm in Co. Waterford and now lives in Co. Wicklow. In 2013, she won the iYeats Poetry Contest, Poets Meet Painters, Dromineer Poetry Competition and Over the Edge New Writer of the Year. She was selected for Poetry Ireland Introductions Series 2014 and was awarded Second Place in the Patrick Kavanagh Award. A Pushcart and Forward Prize nominee, she won the Gregory O'Donoghue International Poetry Competition, 2015 for Self Portrait in the Convex Bulge of a Hare's Eye, which is the title poem of her first collection, In a Hare's Eye (Doire Press, 2015). Her second collection, Raven Mothers, was published in 2018.
Martín Veiga is a Cork-based Galician poet and academic. He is a lecturer in Hispanic Studies at University College Cork, where he is also the director of the Irish Centre for Galician Studies. In 2017 he was awarded the Pedrón de Honra Prize for his promotion of Galician culture abroad, especially in Ireland. His poems have been published in many journals and anthologies and he is the author of five poetry collections in Galician, entitled Tempo van de porcelana (1990), As últimas ruínas (1994, Espiral Maior Poetry Prize), Ollos de ámbar (2005, Esquío Poetry Prize), Fundaxes (2006, Fiz Vergara Vilariño Poetry Prize) and Diario de Crosses Green (2016). His latest collection, translated from Galician by Keith Payne is Diary of Crosses Green (2018).
Fool for Poetry Prize & New Irish Voices Reading
4.00pm, Grand Parade Library
Free event - unticketed
Assembly Instructions by Katie Hale is the overall winner of the 2018 Fool for Poetry Chapbook Competition and will be launched at this event.
Born in Cumbria, Katie Hale's debut pamphlet, Breaking the Surface, was published by Flipped Eye in 2017. She recently won the Jane Martin Poetry Prize and the Buzzwords Poetry Competition, and came second in the Oxford Brookes International Poetry Prize. Her poetry has been published in Poetry Review, The North and Interpreter's House, among others. Following a year's mentoring from Penguin Random House UK through their inaugural WriteNow scheme, Katie's debut novel, My Name is Monster, will be published by Canongate in 2019. She runs creative writing workshops in schools, and is currently working on a first full collection of poetry.
other gods by Regina Melveny is the second prize winner of the 2018 Fool for Poetry Chapbook Competition and will be launched at this event.
Regina O'Melveny's poetry has been anthologized and widely published in literary magazines including The Bellingham Review, rattapallax, The Sun, Solo and The Wild Duck Review. Her long poem Fireflies won the Conflux Pres Award, and a poetry collection Blue Wolves won the Bright Hill Press award. Little, Brown and Company published her novel, The Book of Madness & Cures. Most recently Conflux Press published two of her chapbooks, New and A Secret. She lives with her husband in Rancho Palos Verdes, California.
The Untimely Death of My Mother's Hens by Breda Spaight will be launched at this event as part of the New Irish Voices series of Southword Editions chapbooks.
Breda Spaight is a poet and novelist from Ireland. Her poems have been published widely in Ireland and abroad, including in The SHOp, Burning Bush 2, Banshee, Orbis, Envoi, Atticus Review (US), Communion (AUS), The Ofi Press, and others. She is the 2016 winner of the Boyle Arts Festival Poetry Competition, and runner up in the iYeats International Poetry Prize. In 2017 she was selected for the Poetry Ireland Introductions Series and in 2018 was selected for the Cork International Poetry Festival Introductions Reading. The Untimely Death of My Mother's Hens will be her debut chapbook.
Ciaran Berry & James Harpur
7.00pm, Cork Arts Theatre (€5)
Box Office
Ciaran Berry was born in Dublin in 1971 and grew up in Carna, County Galway and Falcarragh, County Donegal. He received his B.A. from the University of Ulster and his MFA from New York University and was awarded a New York Times Fellowship. His poems have been widely published in American and Irish journals and selected for Best New Poets 2006 and Best American Poetry 2008. The Sphere of Birds won the Crab Orchard Series Award of Southern Illinois University Press, the 2008 Jerwood Aldeburgh Prize and the inaugural Michael Murphy Memorial Award, 2011. In 2012 he received a Whiting Writers' Award for poetry. His subsequent collections are The Dead Zoo (2013) and Liner Notes (2018). Berry now lives in Connecticut and teaches at Trinity College in Hartford.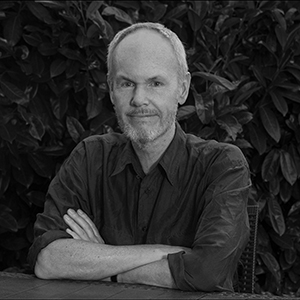 James Harpur's latest book, The White Silhouette (2018), is published by Carcanet. He has had five books of poetry published by Anvil Press, including Angels and Harvesters (2012), a Poetry Book Society Recommendation, and The Dark Age (2007), which won the 2009 Michael Hartnett Award. Other prizes and bursaries include the 1995 British National Poetry Competition, two Arts Council of Ireland Bursaries, a Society of Authors Bursary, an Eric Gregory Award, and a Hawthornden Fellowship. His poems have been published in national newspapers such as The Irish Times, the Guardian and the Independent and broadcast on national radio, including RTE 1 and BBC Radio 4. He has been included in many anthologies, such as The Forward Book of Poetry (Faber 2001), Staying Alive (Bloodaxe 2008), and The Best of Irish Poetry (Southword Editions 2009). He lives in West Cork, Ireland, and is a member of Aosdána.
Jidi Majia & Tomasz Różycki
8.30pm, Cork Arts Theatre (€5)
Box Office
Jidi Majia is a representative figure among minority poets in China while also having broad influence as an international poet. His poetry has been translated into over 20 languages and published in 30 countries. Since 2007 he has founded three major serial poetry events: Qinghai International Poetry Festival; Qinghai Poets Tent Forum; and Xichang Qionghai Lake Poets Week. He currently serves as Deputy Chairman and Secretary-General of the Chinese Writers Association.
Tomasz Różycki rose to both critical and popular prominence as an important voice of his generation in Poland when his fifth book, Twelve Stations, won the Kościelski Prize in 2004. Różycki was first introduced to anglophone readers with Mira Rosenthal's translation of a selected poems, followed by his sonnet collection Colonies, which won the 2014 Northern California Book Award and was shortlisted for the International Griffin Poetry Prize and the Oxford-Weidenfeld Translation Prize.
Doris Kareva & Thomas Lynch
Change in lineup:
Unfortunately, Pascale Petit is unable to attend as previously advertised. However, we are happy to say that Thomas Lynch will now be reading alongside Sasha Dugdale.
10.00pm, Cork Arts Theatre (€5)
Box Office
Doris Kareva has published fourteen collections of poetry, a collection of short stories and a collection of essays. She has two books of poetry in English translation, Shape of Time, translated by Tiina Aleman (Arc Publications, 2010), and Days of Grace: Selected Poems, translated by Miriam McIlfatrick-Ksenofontov (Bloodaxe Books, 2018). She has been a mentor for young poets, and has translated Anna Akhmatova, W. H. Auden, Samuel Beckett, Emily Dickinson, Kahlil Gibran, Kabir, Rumi, Shakespeare and Irish contemporary poetry. Her own poetry has been translated into many languages. She was the Secretary-General of the Estonian National Commission for UNESCO for sixteen years and now works as a literary editor.
Thomas Lynch is the author of five collections of poems and four books of essays. Skating with Heather Grace, his first book of poems, was recently reissued by Carnegie-Mellon University Press. In 2011, Paraclete Press published The Sin Eater: A Breviary, a collection of his sin-eater poems accompanied by black and white photographs by Michael Lynch and cover art by Sean Lynch (Salmon Press published an Irish edition in 2012). Thomas Lynch's essays, poems and stories have appeared in The Atlantic and Granta, The New York Times and Times of London, The New Yorker, Poetry and The Paris Review.