John W. Sexton (Ireland) & Julijana Velickovska (North Macedonia)
2.30pm, Cork City Library | Free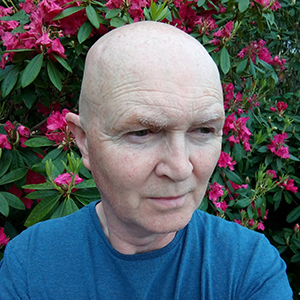 John W. Sexton was born in 1958 and identifies with the Aisling poetry tradition. His work spans vision poetry, contemporary fabulism and tangential surrealism. He is the author of eight poetry collections, the most recent being: The Offspring of the Moon (Salmon Poetry, 2013), Futures Pass (Salmon Poetry, 2018), Visions at Templeglantine (Revival Press, 2020) and The Nothingness Kit (Beir Bua, 2022). A chapbook of his surrealist poetry, Inverted Night, came out from SurVision in April 2019. In 2007 he was awarded a Patrick and Katherine Kavanagh Fellowship in Poetry.
Buy The Nothingness Kit from Beir Bua.
"…a dense forest of wordplay, a pungent pastoral through which figures from myth, folklore and popular culture skip, stumble and thread their way." — Kit Fryatt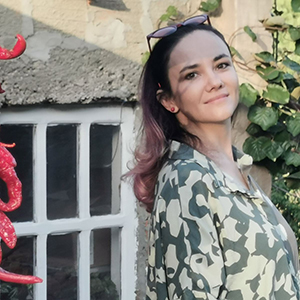 Julijana Velichkovska (1982, Skopje, Macedonia) is a publisher, poetry festival organizer, translator, writer, and editor. She is the program director of Velestovo Poetry Night Festival, Ohrid; she is the founder of the publishing house PNV Publikacii, Skopje, and a co-founder and director of the Skopje Poetry Festival. She is a member of the Macedonian Writers' Association. She is the author of two poetry books, a novel, a children's book, a monograph and twenty-six translated books from English, Russian, Croatian and Montenegrin. Her poetry is translated into twenty world languages, and her novel Seasons was translated and published in Bulgarian.
Visit the poet's website.
"Негде помеѓу љубовта и смртта, помеѓу присуството и отсуството мешајќи, на моменти непрепознатливи, чудни некои синоними помеѓу себе" — Мерсиха Исмајлоска / "Somewhere between love and death, between presence and absence, mixing, every once in a while unrecognizable, strange synonyms." — Mersiha Ismajloska
(Moderator) Afric McGlinchey is a multi-award-winning poet from West Cork, Ireland. Her collections are The lucky star of hidden things and Ghost of the Fisher Cat (Salmon Poetry), both with Italian translations published by L'Arcolaio. A surrealist pamphlet, Invisible Insane (SurVision) appeared in 2019. Her most recent publication is Tied to the Wind, a hybrid childhood memoir, published by Broken Sleep Books.
Iva Damjanovski (North Macedonia) & Matthew Geden (UK / Ireland)
4.00pm, Cork City Library | Free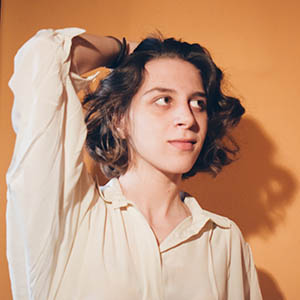 Iva Damjanovski is a poet, pianist and thereminist from Skopje. Currently she is doing a master's degree in Musicology at the University of Trento, Italy and one in Piano Interpretation and Composition at the Ss. Cyril and Methodius University. She has published three poetry books and in 2020 her second poetry book Hesitation was awarded the prestigious national award Miladinov Brothers at the Struga Poetry Evenings Festival. Her poetry has been translated into Serbian, Croatian, Slovenian, English, Albanian, Greek, Italian, Spanish, Romanian and Bengali. She is also part of the duo Alembic, whose first album was released in July 2022.
Visit the Goodreads pages for Triage and We begin.
"Her thought is clear, pure and focused. And Iva Damjanovski's poetic eye has a rare superpower, she sees both sides of the coin at the same time." — Julijana Velichkovska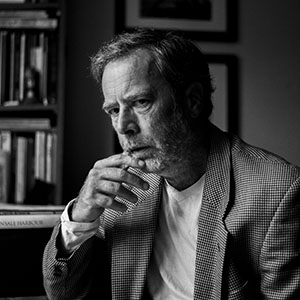 Matthew Geden was born and brought up in the English Midlands, moving to Kinsale in 1990. His publications include Fruit (SurVision Books, 2020) and The Cloud Architect (Doire Press, 2022). In 2019 he was Writer in Residence at Nanjing Literature Centre in China and since 2020 he has been Writer in Residence for Cork County Library and Arts Office. He was awarded an Arts Council Literature Bursary in 2022.
Buy The Cloud Architect from Doire Press.
"His sense of the impermanence of things is uncanny, sifted through images of falling rain and restless sea that pervade the book, but counterbalanced by an exact and loving attention to concrete detail." — Theo Dorgan
(Moderator) Paul Casey's poems have most recently appeared in Days of Clear Light (Salmon Poetry) and Local Wonders (Dedalus). His second collection Virtual Tides was published by Salmon in 2016. It followed home more or less (Salmon, 2012) and It's Not All Bad (Heaventree, 2009). He teaches creative writing, edits the Unfinished Book of Poetry and promotes poetry in his role as director of Ó Bhéal.
Mark Pajak (UK) & Paul Tran (USA)
7.00pm, Cork Arts Theatre | Tickets €5– book here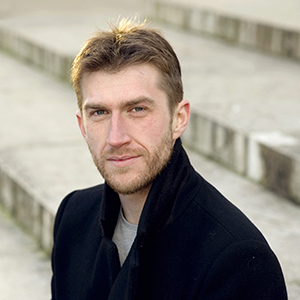 Mark Pajak was born in Merseyside. His work has received numerous awards, including the Bridport Prize and an Eric Gregory Award. His first collection, Slide, was shortlisted for the T.S Eliot Prize 2022.
"I was stunned by these poems. Fresh, urgent, alive, awake, with such a strong visceral impact I couldn't sleep … There is a fierce intelligence at play here, emotional, physical and cerebral. The combination is genius." — Patience Agbabi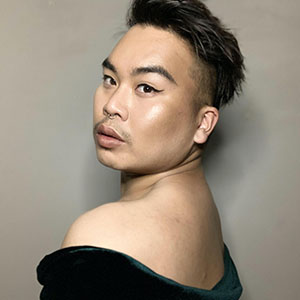 Paul Tran is the author of the debut poetry collection, All the Flowers Kneeling, published by Penguin in the US and the UK. Their work appears in The New York Times, The New Yorker, Best American Poetry, and elsewhere. Winner of the Discovery/Boston Review Poetry Prize, as well as fellowships from the Poetry Foundation, Stanford University, and the National Endowment for the Arts, Paul is an Assistant Professor of English and Asian American Studies at the University of Wisconsin-Madison.
Buy All the Flowers Kneeling from Penguin and visit the poet's website.
"All the Flowers Kneeling is a gorgeous debut … Out of violences intimate and imperial, out of survival and self-fashioning, Paul Tran sculpts new forms to contain all. This book is a richness."" — Solmaz Sharif
(Moderator) James O'Leary is a poet from Cork. His latest chapbook is Sacrament of the Sick (Well Review Editions, 2023), following his first chapbook There are Monsters in this House (Southword Editions, 2018). His poetry-films have screened at festivals in Ireland, Scotland and Canada.
Katie Farris (USA) & Ilya Kaminsky (Ukraine / USA)
8.30pm, Cork Arts Theatre | Tickets €5– book here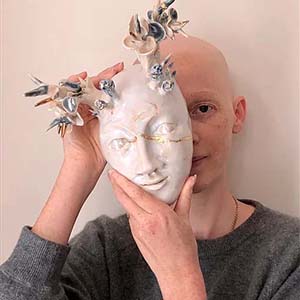 Katie Farris is the author of A Net to Catch My Body in its Weaving, winner of the 2021 Chad Walsh Poetry Award, and her collection of poems, Standing in the Forest of Being Alive, is forthcoming from Alice James Books in 2023. She is also the author of the hybrid-form text boysgirls, (Marick Press, 2011; Tupelo Press 2019), and the chapbooks Thirteen Intimacies (Fivehundred Places, 2017), and Mother Superior in Hell (Dancing Girl, 2019). She is currently Associate Professor of Literature, Media, and Communication at Georgia Institute of Technology.
Buy Standing in the Forest of Being Alive from Pavilion Poetry and visit the poet's website.
"Standing In the Forest of Being Alive is an enchanting book of poems that question and praise the body even as it deteriorates. You are holding in your hands words that come across as chants, as spells, as prayer." — Jericho Brown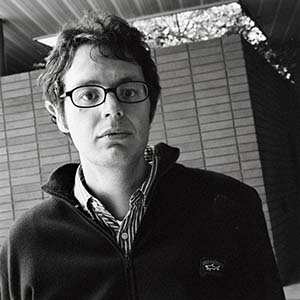 Ilya Kaminsky was born in Odesa, former Soviet Union in 1977, and arrived to the United States in 1993, when his family was granted asylum by the American government. He is the author of Deaf Republic (Graywolf Press) and Dancing In Odessa (Tupelo Press) and has co-edited and co-translated many other books, including Ecco Anthology of International Poetry (Harper Collins) and Dark Elderberry Branch: Poems of Marina Tsvetaeva (Alice James Books). He holds the Bourne Chair in Poetry at Georgia Institute of Technology and lives in Atlanta.
Buy Deaf Republic from Graywolf Press and visit the poet's website.
"Part folklore, fable, war story and love poem, it imagines an occupied town falling deaf in response to the shooting of a child. Often devastating, always humane, this is a book of the century, let alone this year." — Fiona Benson
(Moderator) Billy Ramsell's most recent collection, The Architect's Dream of Winter, was published in 2013 and recently appeared in Italian translation. His recent work has appeared in Poetry, Poetry London, The Poetry Review and elsewhere.
Harry Clifton (Ireland) & Carolyn Forché (USA)
10.00pm, Cork Arts Theatre | Tickets €5– book here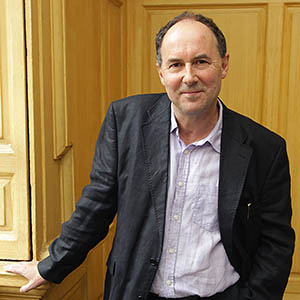 Harry Clifton was born in Dublin and educated at University College Dublin. After graduating he began an extended period of life outside Ireland, lecturing at a Teacher Training College in West Africa and working as an aid administrator in Indochina. After spells in Italy, England and Germany, he settled with his wife the Irish novelist Deirdre Madden for ten years in Paris, a decade recorded in Secular Eden: Paris Notebooks 1994-2004 (Wake Forest University Press 2008). Since 2004 he has lived in Ireland, and teaches at Trinity College Dublin.
Buy Gone Self Storm from Bloodaxe Books.
"Soul, song and formal necessity, Clifton has all three – he is one of the poets who matter." — Derek Mahon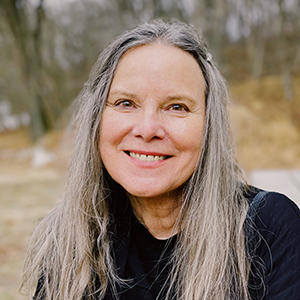 Carolyn Forché is the author of five award-winning books of poetry. The most recent, In the Lateness of the World (Penguin Press, 2020) was a finalist for the Pulitzer Prize. She is also the author of the memoir What You Have Heard Is True (Penguin Press, 2019), a finalist for the National Book Award and winner of the Juan E. Mendez Book Award for Human Rights in Latin America. Her famed international anthology, Against Forgetting, has been praised by Nelson Mandela as "itself a blow against tyranny, against prejudice, against injustice." She is a Distinguished University Professor at Georgetown University in Washington, D.C.
Buy In the Lateness of the World from Bloodaxe Books.
"In the Lateness of the World has a global scope and a revelatory quality, as if she is writing from the end times … Forché's style is meditative and mystical: this is a poet who lingers and puts pressure on language." — Tom Williams
(Moderator) Thomas McCarthy was born in Cappoquin, County Waterford, in 1954. He worked at Cork City Libraries until 2014 when he withdrew to write full-time. He has published ten collections of poetry including The Sorrow Garden (1981), The Last Geraldine Officer (2009), Pandemonium (2016) and Prophecy (2019) as well as two novels and two books of non-fiction. His prose-book, Poetry, Memory and the Party, was published by Gallery Press in 2021.