The Farmgate Café National Poetry Award
6.30pm, Farmgate Cafe | Tickets free – booking required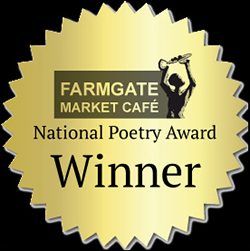 The Farmgate Café National Poetry Award was established in 2019 with sponsorship from one of Cork's most loved restaurants, The Farmgate Café. The partnership between the Munster Literature Centre and the Farmgate received the Business to Arts 2019 Best Small Sponsorship Award.
Revived in 2023, the award will be €2000 for the best full-length poetry collection in English (including translations from other languages) published in 2022, by a poet residing in Ireland. Judges this year were Colm Breathnach, Eleanor Hooker and Thomas McCarthy. Limited places are available for a cosy reception at the Farmgate where the winning poet will receive their prize and present a short reading. The shortlist and winner has been announced on our awards page.
Launch of Poetry Ireland Review 139
8.00pm, Maldron Hotel (Shandon) | Fringe Event: Free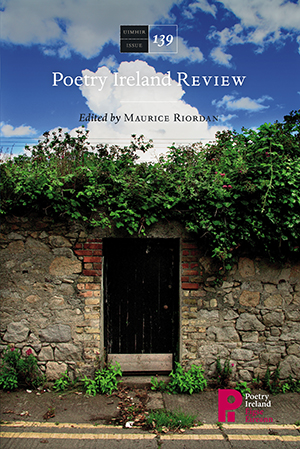 Poetry Ireland Review 139, edited by Maurice Riordan, features new poems from Nick Laird, Thomas McCarthy, Emily Berry, Mary Noonan, and John W. Sexton, among many others, while Irish-language editor Aifric Mac Aodha's selection includes new poetry from Gabriel Rosenstock, Nuala Ní Dhomhnaill, and Doireann Ní Ghríofa. In an extended issue, there are a total of 34 books and pamphlets reviewed, including new collections from Paul Muldoon, Hannah Sullivan, Tracy K. Smith, and Sara Berkeley, debut collections from James Conor Patterson and Nandi Jola, and debut pamphlets from Cian Ferriter, Jim McElroy, Sree Sen, and many more. There are essays in this issue on narcissism in poetry and on poetry and ecology, along with an enlightening interview with Canadian poet Karen Solie, conducted by Declan Ryan. The artwork in issue 139, oblique observations of everyday scenes, is from poet and photographer Mark Granier.
This event will include readings from Thomas McCarthy, Paul McMahon, John Mee, David Nash, Mary Noonan, Molly Twomey, and Colm Scully.