Eibhlís Carcione (Ireland) & Kevin Graham (Ireland)
2.30pm, Cork City Library | Free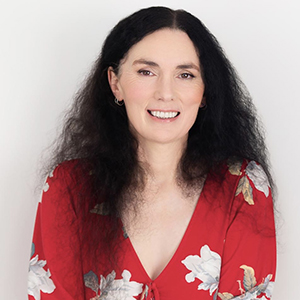 Eibhlís Carcione is a bilingual poet and children's author from Cork. Her three poetry collections in Irish, Tonn Chlíodhna (2015), Eala Oíche (2019), and Bean Róin (2023), are published by Coiscéim. She has won numerous awards for her poetry including Duais Fhoras na Gaeilge (Listowel Writer's Week), Comórtas Filíochta Fhéile Raifteirí and Comórtas Filíochta, Cultúrlann McAdam Ó Fiaich, Belfast. She was awarded an Arts Council literature bursary in 2021. Her debut MG novel Welcome to Dead Town Raven McKay will be published on the 1st June 2023 by Everything With Words.
Buy Bean Róin from Coiscéim and follow the poet on Twitter.
"Tá Cuma dhúchasach, fhréamhaithe sa traidisiún ar na dánta i dteannta na húire. Tá a leagan féin d'eispéaras na teagmhála leis an mbás agus le taibhsí cruthaithe ag an bhfile a chanann amach le guth sainiúil." — Máire Ní Annracháin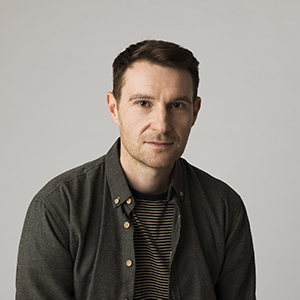 Kevin Graham lives with his family in Dublin and works in risk, specializing in environmental liability. He graduated from DCU with a BSc in Applied Computational Linguistics. His poems have appeared widely in print as well as on radio and he has received Literature Bursaries from the Arts Council of Ireland. His debut collection is The Lookout Post with The Gallery Press.
The Lookout Post will be available on the Gallery Press website soon.
"For years now, Kevin Graham's formal skill and emotional power have marked him out as a rare poetic talent." — Ciarán O'Rourke
(Moderator) Paul Casey's poems have most recently appeared in Days of Clear Light (Salmon Poetry) and Local Wonders (Dedalus). His second collection Virtual Tides was published by Salmon in 2016. It followed home more or less (Salmon, 2012) and It's Not All Bad (Heaventree, 2009). He teaches creative writing, edits the Unfinished Book of Poetry and promotes poetry in his role as director of Ó Bhéal.
Geraldine Mitchell (Ireland) & Mark Roper (UK / Ireland)
4.00pm, Cork City Library | Free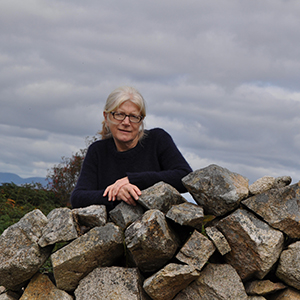 Geraldine Mitchell is a Dublin-born poet and writer who has been living on the Mayo coast for several years, after a career combining teaching and freelance journalism in France and Spain. Her fourth collection, Mute/Unmute, was published in 2020. Geraldine is a Patrick Kavanagh Poetry Award winner. Other awards include the inaugural Trócaire-Poetry Ireland poetry prize and second place in the 2021 Troubadour International Poetry Competition. Her previous collections are Mountains for Breakfast (2017), Of Birds and Bones (2014) and World Without Maps (2011). Geraldine has also written two novels for young readers and a biography.
Visit the poet's website.
"These poems listen, watch and unearth a voice for the voiceless … An assured and powerful collection, Mute/Unmute is contemporary poetry at its best." — Elaine Feeney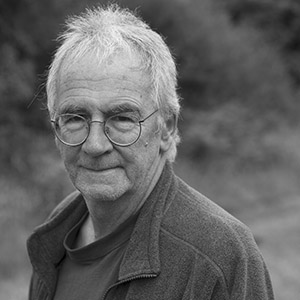 Mark Roper's latest collection, Beyond Stillness, came out in October 2022. Bindweed, 2017, was shortlisted for The Irish Times Poetry Now Award. A Gather of Shadow, 2012, was also shortlisted for that Award and won the Michael Hartnett Award in 2014. With photographer Paddy Dwan, he has published The River Book, The Backstrand, and Comeragh. A fourth book, about the County Waterford coastline, will be out in October 2023. Mark has written two librettos for operas composed by the late Eric Sweeney. He was Editor of Poetry Ireland for 1999. He was awarded Arts Council Bursaries in 2010, 2013 and 2016.
Buy Beyond Stillness from Dedalus Press and visit the poet's website.
"Roper's voice remains level, calmly attentive, concerned less with its own formal qualities than with the things of this world to which it ascribes an absolute value." — Caitríona O'Reilly
(Moderator) Afric McGlinchey is a multi-award-winning poet from West Cork, Ireland. Her collections are The lucky star of hidden things and Ghost of the Fisher Cat (Salmon Poetry), both with Italian translations published by L'Arcolaio. A surrealist pamphlet, Invisible Insane (SurVision) appeared in 2019. Her most recent publication is Tied to the Wind, a hybrid childhood memoir, published by Broken Sleep Books.
Jodie Hollander (USA) & Luke Morgan (Ireland)
7.00pm, Cork Arts Theatre | Tickets €5– book here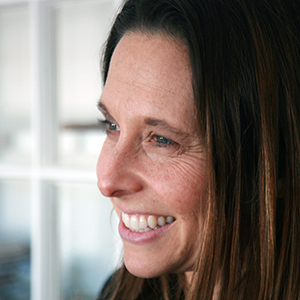 Jodie Hollander's work has appeared in journals such as The Poetry Review, The Yale Review, The Harvard Review, PN Review, The Kenyon Review, Poetry London, The Hudson Review, The Dark Horse, and The Best Australian Poems. Her debut full-length collection, My Dark Horses, was published with Liverpool University Press & Oxford University Press in 2017. Her second collection, Nocturne, will be published with the Liverpool & Oxford University Press in the spring of 2023. Hollander is the recipient of a MacDowell fellowship and a Fulbright fellowship in South Africa. She is also the originator of 'Poetry in the Parks,' in conjunction with several National Parks and Monuments in the US. She lives in Flagstaff, Arizona.
Buy Nocturne from Liverpool University Press and visit the poet's website.
"In Jodie Hollander's poems, it is always monsoon season. Things come crashing down from the sky - pianos, coconuts, kangaroos, telephone receivers - into a fragile world, and the poems look up from the debris, changed." — Caroline Bird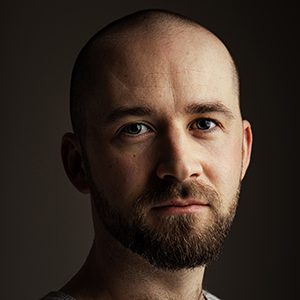 Luke Morgan's second collection, Beast, was published by Arlen House in 2022 and described in the Irish Times as showing "a real ambition" with "striking, energetic imagination". His debut, Honest Walls, was published in 2016. He has new poetry forthcoming from various journals at home and abroad in 2023. As well as poetry, he is also an award-winning filmmaker. He lives in Galway.
Visit the poet's website and follow the poet on Twitter.
"These poems are unsettling and constantly surprising, taking the reader on an unforgettable shapeshifting journey after which they are utterly and inescapably transformed." — Victoria Kennefick
(Moderator) Matthew Geden was born and brought up in the English Midlands, moving to Kinsale in 1990. His publications include Fruit (SurVision Books, 2020) and The Cloud Architect (Doire Press, 2022). In 2019 he was Writer in Residence at Nanjing Literature Centre in China and since 2020 he has been Writer in Residence for Cork County Library and Arts Office. He was awarded an Arts Council Literature Bursary in 2022.
John Kelly (Ireland) & Aleš Šteger (Slovenia)
8.30pm, Cork Arts Theatre | Tickets €5– book here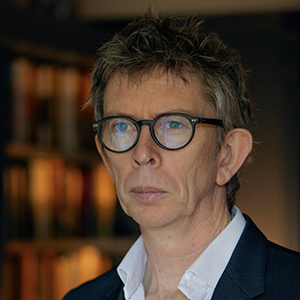 John Kelly is from Enniskillen in Co. Fermanagh. His first collection Notions was published by Dedalus Press in 2018. A second collection Space was published in 2022.
"These are very remarkable and compelling poems. With strong narratives and events, vivid and surprising language, and a marvellous square-on exactness." — Bernard O'Donoghue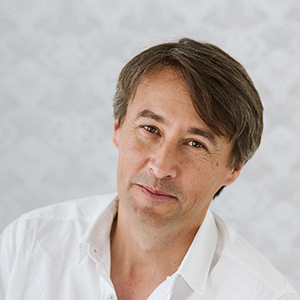 Aleš Šteger is a poet and prose writer from Ljubljana, Slovenia. His books have been translated into over 20 languages. Aleš is the programme director of Beletrina Academic Press, which he co-founded 25 years ago. He has initiated and led European-wide art projects, most notably Versopolis – a European platform for emerging poets and international poetry festivals. He received the title Chevalier des Artes et Lettres from the French state and is a member of the Berlin Academy of Arts and of the German Academy for Language and Literature. His latest English book is Burning Tongues: New and Selected Poems (Bloodaxe, 2022).
Buy Burning Tongues: New and Selected Poems from Bloodaxe Books and visit the poet's website.
"Emerging in the aftermath of the wars that broke former Yugoslavia into many countries, Šteger has become one of the most significant European poets of the new century. In his hands it is as if poetry were giving up its last secrets." — Carolyn Forché
(Moderator) Keith Payne is an award-winning poet, translator and editor, recently co-editing A Different Eden: Ecopoetry from Ireland and Galicia (Dedalus, 2021). He is curator of the Aodh Ruadh Ó Domhnaill Poetry Bursary and is Cork City Library Eco Poet in Residence 2022-23.
John FitzGerald (Ireland) & Ailbhe Ní Gearbhuigh (Ireland)
10.00pm, Cork Arts Theatre | Tickets €5– book here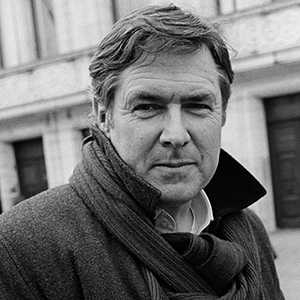 John FitzGerald's collection The Time Being was published by Gallery Press in 2021 and shortlisted for the Seamus Heaney First Collection Prize. In 2023 he will publish a new translation of The Lament for Art O'Leary, also with Gallery Press. He has produced two letterpress editions of his work with The Salvage Press, Haiku na Feirme (2022) and Darklight (2019). He won the Patrick Kavanagh Prize in 2014 and the Atlantic Currents Prize in 2021. He is Executive Producer of six film documentaries and teaches on the MA in Creative Writing programme at University College Cork. He left his post as University Librarian at UCC in 2022 to write full-time.
Visit the poet's website.
"I love the thingy-ness of these poems, the thunk and clink and throttle of the actual which is recalled in such clarity the poems actually happen, their transformations spring open. I was moved and stunned." — Marie Howe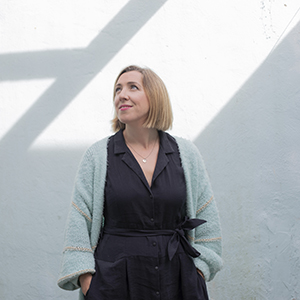 File í Ailbhe Ní Ghearbhuigh as Trá Lí i gCo. Chiarraí. Tá trí bhunchnuasaigh foilsithe aici i nGaeilge ó 2008. Ghnóthaigh Tost agus Allagar Duais Uí hAirtnéide in 2019. Bronnadh Duais Lawrence O'Shaughnessy ar The Coast Road in 2020. D'fhoilsigh Éabhlóid cnuasach úr Tonn Teapsaigh agus Dánta Eile anuraidh.
Ailbhe Ní Ghearbhuigh is a poet from Kerry. She has published three collections in Irish since 2008. Tost agus Allagar won the Michael Hartnett Award in 2019 and a bilingual collection, The Coast Road, was awarded the Lawrence O'Shaughnessy Prize in 2020. Éabhlóid published Tonn Teaspaigh agus Dánta Eile last year.
Buy Tonn Teaspaigh agus Dánta Eile from Éabhlóid and visit the poet's website.
"She writes about art and artists, mother and baby homes, the death and disappearance of Jean McConville, the whole of humankind in an opus of uncommon dramatic range and searing effect, in a language of feeling and of the heart." — Michael Hartnett Award Judges
(Moderator) Clíona Ní Ríordáin is a critic, translator and Professor of English at the Sorbonne Nouvelle. Her monograph, English Language Poets in University College Cork 1970-1980 (Palgrave Macmillan) was published in 2020. Her translation of Maylis Besserie's novel, Yell, Sam, If You Still Can appeared from Lilliput Press in 2022. Plus loin encore, translations of Gerry Murphy's poems co-edited and co-translated with Paul Bensimon came out in 2022.
Image credits: Jodie Hollander photographed by Joanna Eldredge Morrissy, Luke Morgan photographed by Julia Dunin, Aleš Šteger photographed by Mankica Kranjec/Beletrina, Ailbhe Ní Ghearbhuigh photographed by Clare Keogh