To book tickets contact The Cork Arts Theatre at 021-4505624
The opening night events and all library events are free
Tickets will be held at the Cork Arts Theatre box office and can be collected during the week of the festival
Quarryman Showcase
2.30pm, Grand Parade Library
Free event - unticketed
The Quarryman has a long history in UCC, albeit in different guises. It was originally published as the Q.C.C., a student magazine with a small literary section included. It slept quietly for nearly 30 years, until it was revived by the post-graduate Creative Writing class in 2015 and turned into a journal showcasing the writing talent in UCC. This event will feature readings from contributors to the journal, all graduates or current students of the UCC MA in Creative Writing.
Breda Joyce's poems have been published in Skylight 47, Quarryman and The Galway Review. Her poem Free Fall won the Judith Aronson Likeness creative writing competition 2018.
Mona Lynch is from Blarney and lives in Cork. She is a poet, short story writer and memoirist. Her work has been published in the Irish Examiner and in Quarryman.
Alison Driscoll is a Cork writer. Her poetry and short fiction has appeared online and in print over the years.
Louis Mulcahy & Thomas Dillon Redshaw
4.00pm, Grand Parade Library
Free event - unticketed
Louis Mulcahy is a potter, ceramic sculptor, singer and poet. Three books of his poetry have been published by An Sagart; one, Dhá Chlog ag Bualadh, in Irish and two in English. His latest collection, The Potters Book (2018), was published by Doire Press. His work has featured in many journals including Poetry Ireland Review, The Stinging Fly, The Shop, Stony Thursday, Boyne Berrie and Southword. He was director of An Fhéile Bheag Filíochta from its foundation in 2007 up until 2014. In 2004 he was conferred with An Honorary Doctorate by UCC.
Thomas Dillon Redshaw received his MA in Anglo-Irish literature from University College, Dublin, and a doctorate in English from New York University. Redshaw is a fellow of the Institute of Irish Studies at Queen's University, Belfast. Before becoming the first editor of New Hibernia Review, Redshaw had a long association with the journal Éire-Ireland. His poems have appeared in publications in Ireland and the US since the 1960s and his latest collection, Mortal, was published by Brighthorse Books in 2017.
Pat Boran & Jessica Traynor
7.00pm, Cork Arts Theatre (€5)
Poet, writer and broadcaster Pat Boran is one of the best-known of his generation of Irish poets. He has published more than a dozen books of poetry and prose—among them Waveforms: Bull Island Haiku (2015), The Next Life (2012) and A Man is Only As Good: A Pocket Selected Poems (2017), as well as the humorous memoir The Invisible Prison (2009), and the popular writers' handbook The Portable Creative Writing Workshop, now in its fourth edition. He is a former presenter of The Poetry Programme and The Enchanted Way on RTÉ Radio 1, and works part-time as a literary editor in which capacity he has edited numerous anthologies of poetry and prose, including, with Gerard Smyth, the bestselling anthology If Ever You Go: A Map of Dublin in Poetry and Song, the Dublin: One City, One Book designated title for 2014, and, with Eugene O'Connell, The Deep Heart's Core (2017).
Jessica Traynor is a poet, dramaturg and creative writing teacher based in Dublin. Her collections, published by Dedalus press, are The Quick (2018) and Liffey Swim (2014), which was shortlisted for the Strong/Shine Award. In 2015, she was commissioned by the Irish Writers Centre and Ireland 2016 to write a poem as part of the Easter Rising Commemorations. The 2014 recipient of the Ireland Chair of Poetry Bursary, she was nominated for a 2015 Pushcart Prize, named Hennessy New Irish Writer of the Year in 2013 and won the 2011 Listowel Poetry Prize. Her poetry has been translated into Czech, Hungarian, Irish, Italian, Polish, Portuguese and Spanish and was projected in Krakow, Prague and Dunedin in 2014/5 as part of the Unesco City of Literature Programme.
Tomasz Różycki - Polish Reading
7.00pm, Cork Arts Theatre
Free event - unticketed
Tomasz Różycki rose to both critical and popular prominence as an important voice of his generation in Poland when his fifth book, Twelve Stations, won the Kościelski Prize in 2004. Różycki was first introduced to anglophone readers with Mira Rosenthal's translation of a selected poems, followed by his sonnet collection Colonies, which won the 2014 Northern California Book Award and was shortlisted for the International Griffin Poetry Prize and the Oxford-Weidenfeld Translation Prize.
This is a polish-language reading taking place at ABC EduLibrary, 52 Gould Street, Green Gate Business Centre.
Sandra Beasley & Kim Moore
8.30pm, Cork Arts Theatre (€5)
Sandra Beasley is the 2019 John Montague International Poetry Fellow and will lead a four-morning workshop at the festival. She is author of three poetry collections: Count the Waves; I Was the Jukebox, winner of the Barnard Women Poets Prize; and Theories of Falling, winner of the New Issues Poetry Prize. She is also the author of Don't Kill the Birthday Girl: Tales from an Allergic Life, a disability memoir and cultural history of food allergies. Honors for her work include a 2015 NEA Literature Fellowship, the Center for Book Arts Chapbook Prize, and four DCCAH Artist Fellowships. She is also the author of the memoir Don't Kill the Birthday Girl: Tales from an Allergic Life, and editor of Vinegar and Char: Verse from the Southern Foodways Alliance. She lives in Washington, D.C., and is on the faculty of the low-residency MFA program at the University of Tampa.
Kim Moore was born in 1981 and lives and works in Cumbria. Her first full length collection The Art of Falling was published by Seren in April 2015 and won the Geoffrey Faber Memorial Prize She won a New Writing North Award in 2014, an Eric Gregory Award in 2011 and the Geoffrey Dearmer Prize in 2012. Her first pamphlet If We Could Speak Like Wolves was a winner in The Poetry Business Pamphlet Competition, judged by Carol Ann Duffy. If We Could Speak Like Wolves was chosen as an Independent Book of the Year in 2012 and was shortlisted for the Michael Marks Pamphlet Award and the Lakeland Book of the Year Award. She is currently a PhD student at Manchester Metropolitan University where she is exploring how to write poetry about sexism.
Mary Noonan & Michelle O'Sullivan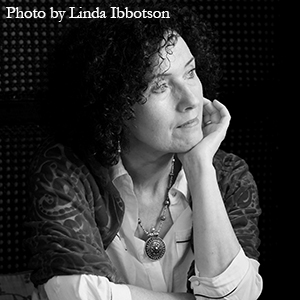 10.00pm, Cork Arts Theatre (€5)
Mary Noonan's first collection, The Fado House (Dedalus, 2012), was shortlisted for the Seamus Heaney Centre Prize and the Strong/Shine Award, having won the Listowel Poetry Collection Prize (2010). Her poems have been published in many magazines and journals, including Poetry Review, Poetry Ireland Review, PN Review, The Well Review, The Dark Horse, The Stinging Fly, Poetry London and The Spectator. Noonan was awarded an Arts Council of Ireland Literature Bursary in 2014. A limited edition pamphlet, Father (Bonnefant Press), was published in 2015. Her second collection, Stone Girl, will be published by Dedalus in February 2019. (Photograph © Linda Ibbotson)
Michelle O'Sullivan was born in Chicago in 1972 and grew up in County Sligo. She earned a BA and MA from the University of Hertfordshire and worked in England as a primary school teacher. She has also lived in Greece and the US. She now lives in County Mayo. Her first collection, The Blue End of Stars, was published in 2012, was shortlisted for the Michael Murphy Memorial Prize and won the Shine/Strong Award. Her subsequent collection, The Flower and the Frozen Sea, a Poetry Book Society Recommendation, was published in 2015, and her latest collection, This One High Field, was published in 2018.